The excitement and feeling of power that comes with driving a muscle car can't be overstated. An athletic and tough car will have you dominating the highway as you explore around Glasgow, Hopkinsville, and Bowling Green, Kentucky. Two popular models are the Ford Mustang and the Chevy Camaro, but which muscle car will give you the experience that you crave?
Our team at Greenwood Ford knows what drivers want out of their exciting muscle car. Our Ford Mustang vs. Chevrolet Camaro comparison pits these two behemoths head-to-head in a variety of categories to determine which will fit your needs. Read on to learn more about your next adrenaline-pumping, high-octane thrill ride.
---
Mustang vs Camaro: Standard Power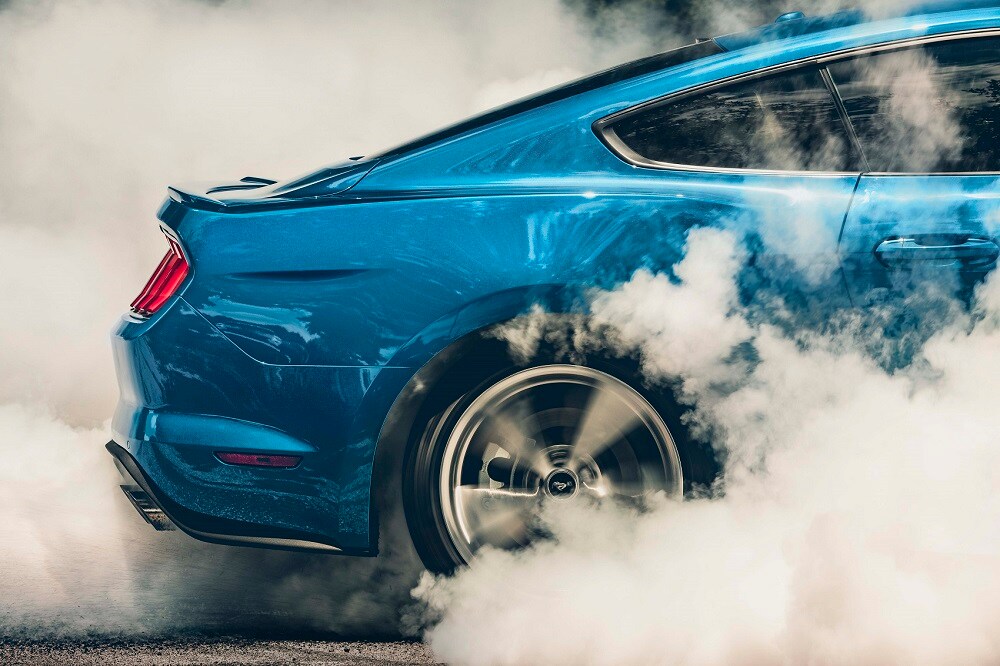 The heart and soul of a quality muscle car is found under its hood. Excellent engineering leads to dominant drives and an imposing presence out on the road. It's one of the chief reasons drivers search for a muscle car, so it's great to have plenty of strength on your side.
The base level engine on the Chevy Camaro is reliable in its output. This 2.0L turbo engine generates 275 horsepower and 295 lb-ft of torque. It's a powerful motor, although there are stronger ones out there.
The Ford Mustang delivers more power from the start. The entry-level 2.3L EcoBoost® engine roars to life as it generates 310 horsepower and 350 lb-ft of torque. This makes the Mustang a force to be reckoned with wherever you go.
The Mustang also offers an available 5.2L supercharged V8 engine further up the trim line. This beast gives you 760 horsepower and 625 lb-ft of torque to command out on the road. You won't find an available engine in the Camaro to keep up.
---
Ford Mustang vs Chevy Camaro Fuel Efficiency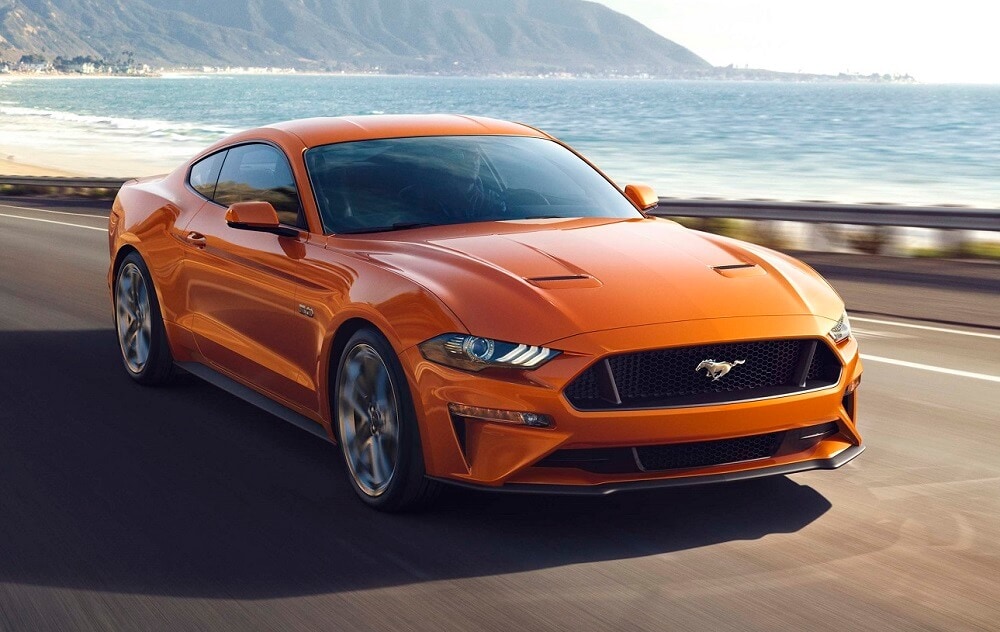 When you hit the road and start showing off what your muscle car can do, the last thing you want to experience is an interruption. That includes having to pull over to refuel. A car that makes the most of its gasoline saves you time and money at the pump, which is something all drivers can appreciate.
The Camaro provides an exciting drive, and it does a fair job of conserving its fuel. It earns an EPA-estimated 19 city/29 highway MPG. You can enjoy a high-speed drive for a time, though you'll need to pull over to the gas station occasionally to keep going.
The Ford Mustang lets you cover more ground on a single tank, thanks to its fuel-efficient engineering. The Mustang sports an EPA-estimated 21 city/32 highway MPG when properly equipped. The more miles per gallon you get, the longer you can enjoy your drive without having to pull over.
---
Ford Mustang vs Chevrolet Camaro: Which Muscle Car Is Right for Me?
Your quest for a powerful muscle car has come to an end, and the Ford Mustang comes out on top. It offers more standard horsepower and fantastic fuel economy for your drives around Glasgow, Hopkinsville, and Bowling Green, KY. Contact us at Greenwood Ford and test drive your Mustang today!