The excitement that comes with a sporty and dynamic car is a special feeling. You'll enjoy every drive out on the roads of Glasgow, Hopkinsville, and Bowling Green, Kentucky, in a powerful and electrified ride. Two popular all-electric models are the Ford Mustang Mach-E and the Tesla Model 3, but which model is the better fit for your needs?
Our team at Greenwood Ford knows the high-octane and adrenaline-pumping thrills that sports car enthusiasts are looking for. We're here to help you decide while of these models is right for you with our Ford Mustang Mach-E vs. Tesla Model 3 comparison. After seeing how these two cars stack up to each other, you'll be ready to make your next move towards electric sporty action.
---
Mustang Mach-E vs Model 3: Cargo Space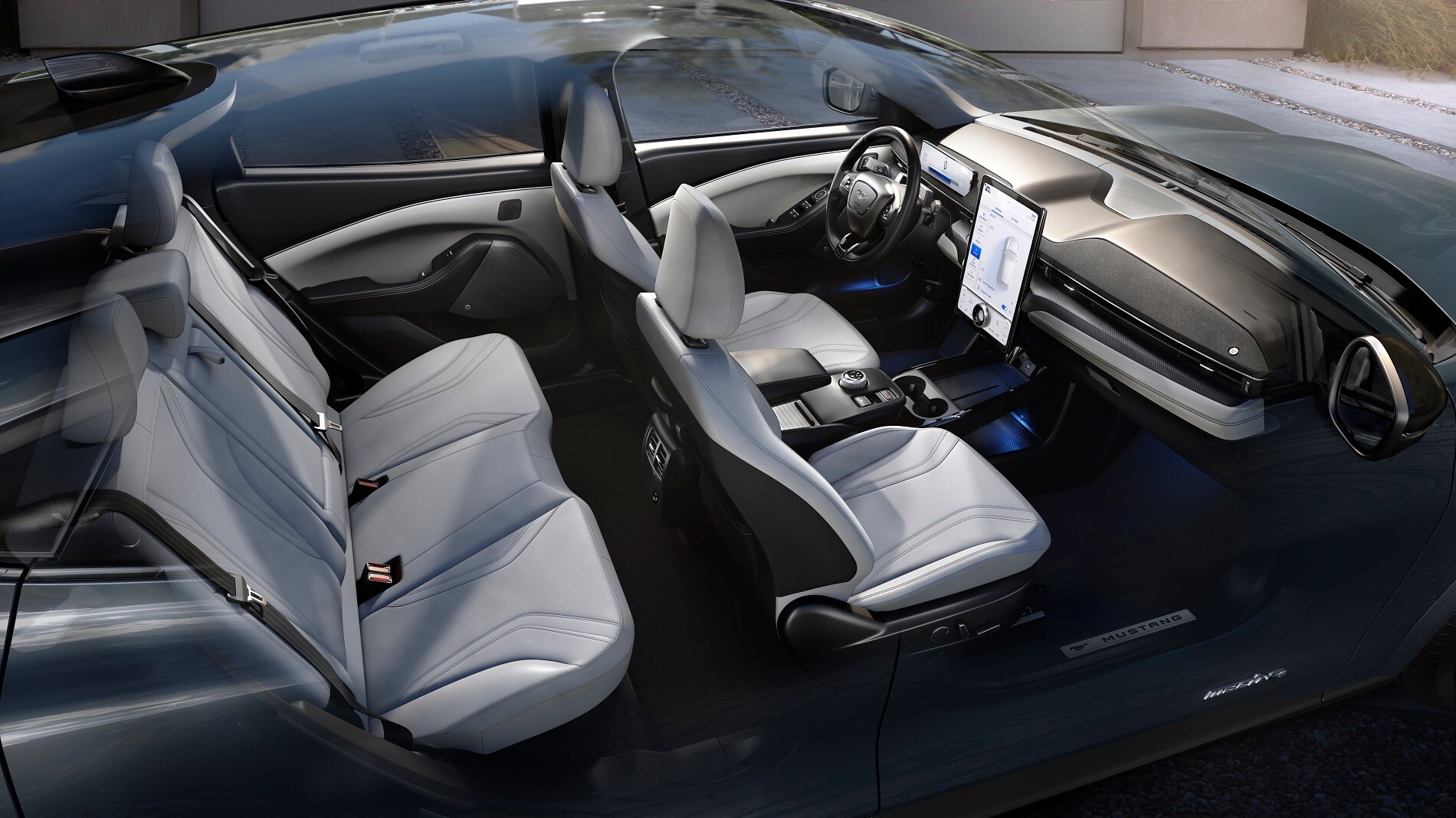 Hitting the road for an epic road trip is always fun and having your gear along for the ride with you makes the journey even more fun. You and your passengers will have plenty of luggage and gear for when you go out on the open road for a fun weekend getaway. As is most often the case, the larger your vehicle is and the more it can hold, the better.
The Tesla Model 3 has a standard sedan design with a trunk area in the rear. The trunk measures 23 cubic feet of cargo volume for your everyday needs. While functional, you may find yourself stuck when it comes to loading up on extra cargo and large items.
The Mustang Mach-E features an SUV-inspired design that lends itself to fantastic storage potential. The default trunk area features 29.7 cubic feet of space for suitcases, groceries, and other gear. You can also fold down the rear seats for more space, something you can't do in the Model 3. The Mustang Mach-E features a maximum of 59.7 cubic feet of cargo capacity with folded seats.
---
Ford Mustang Mach-E vs Tesla Model 3: Drivetrain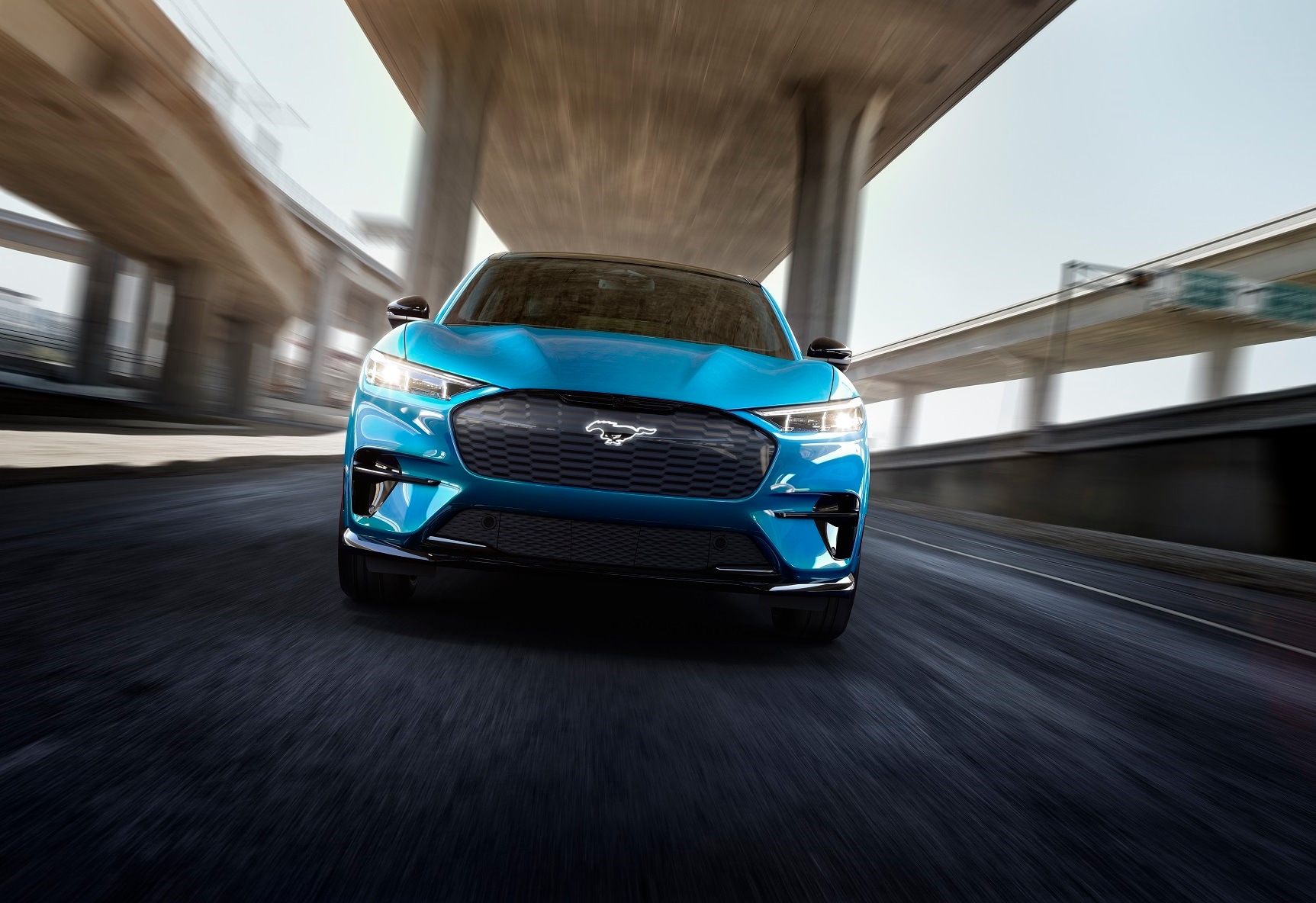 Driving a sporty car is a unique feeling- it comes with dominance and liberation as you cruise down the road. Hitting the road and getting up to speed should get the blood pumping for a rush of a ride. That means you'll want a drive with plenty of kick to it.
The Tesla Model 3 offers just one drivetrain type. The dual-motor all-wheel drive sends energy to each of the four wheels while you drive, propelling you forward as you grip the ground. While efficient, it doesn't give you the spot car feeling of other models.
The Mustang Mach-E is built with sporty performance in mind. It offers the classic rear-wheel drive system standard, letting you feel the launch and acceleration as you get up to speed on the highway. The RWD system evokes the essence of muscle, all while tied to an all-electric system. The Mach-E also offers available all-wheel drive if you need additional grip on the pavement.
---
Ford Mustang Mach-E vs Tesla Model 3: Our Verdict
When it comes to versatility, the Mustang Mach-E comes out as the top electric sports car. Between the adaptable interior and multiple drivetrain options, you'll enjoy every journey near Glasgow, Hopkinsville, and Bowling Green, KY. Contact our team at Greenwood Ford and schedule a test drive today!