Welcome to the Ford F-150 vs. Ram 1500 match up. Today, we'll see these two impressive trucks go up head-to-head to prove once and for all which is more powerful. From available engines to towing and payload capacities, Greenwood Ford will be your guide through this battle.
If you want to take the winner out around Glasgow, Hopkinsville, Russellville, and Bowling Green, KY, make sure you contact our team to learn more!
---
2021 F-150 vs 2021 1500: Let's Get Ready to Rumble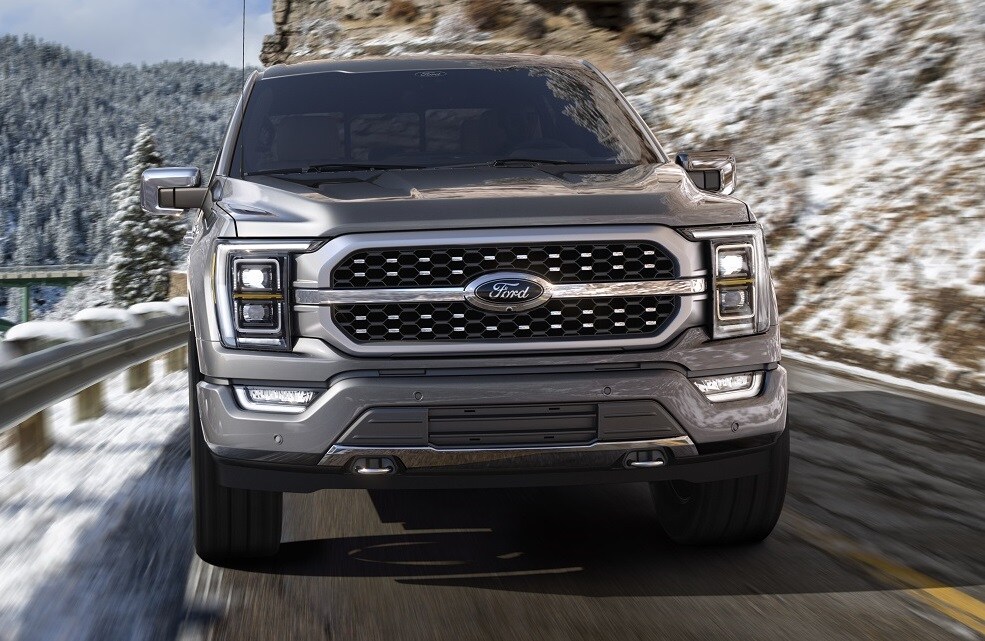 The rumble under hood is one of the most exciting parts of driving a powerful truck. Every time you hit the gas, you'll be able to feel the power coursing through the engine. But between the F-150 and 1500, which truck has the performance and thrill you need on the road?
Where the Ford F-150 is available with a total of seven engines, the Ram 1500 has just five. Those extra choices of the Ford, give the ability to truly customize the ideal driver experience. Even though they have a lot of similar options - including V6, V8, and diesel engine configurations - there are a few abilities you'll only find in the Ford.
For one thing, only the F-150 comes with an available full hybrid engine, the 3.5L PowerBoost™ Full Hybrid V6, which achieves 25 city and 26 highway MPG. Additionally, all the power of these engines gives these trucks their towing and payload capacities. Which is why you'll find that the Ford has more impressive capability.
---
F-150 vs 1500: Tow to Tow

When you put these trucks head-to-head - or tow-to-tow - it's essential that you take a look at their towing capacities. Since the Ford F-150 has a best-in-class maximum available towing capacity, it's fair to say that the Ford will win this category as well.
The Ford F-150 offers a maximum towing capacity of 14,000 pounds, all the strength you'll need to handle any boat or trailer you'll want to hitch up. While the Ram 1500 is impressive in its own right, it simply can't compete with the F-150. The towing capacity of the Ram 1500 maxes out at just 12,750 pounds.
---
Ford F-150 vs Ram 1500: To Carry the Team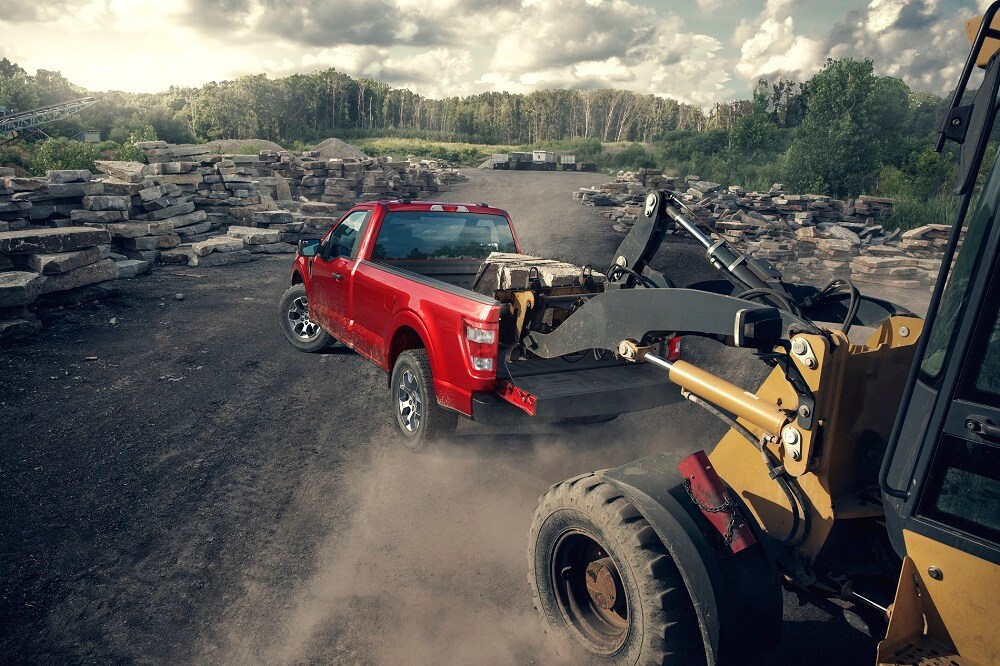 Your ideal truck should be able to carry you along with all you gear, in short it should be able carry the team. So, let's see what the Ford F-150 and Ram 1500 have to offer when it comes to payload.
The Ford F-150 once again has a best-in-class capacity here, as it's able to handle up to 3,325 pounds of payload in the truck bed. The Ram 1500 can just manage 2,300 pounds as its maximum payload.
Even when it comes to your truck bed, you'll find that the Ford has more options in store for you. You can get an F-150 with a pickup box that measures 5.5 feet, 6.5 feet, or 8 feet. The Ram 1500 only offers a 5.7-foot box and a 6.4-foot box.
---
2021 Ford F-150 vs 2021 Ram 1500: And the Winner Is
Despite its valiant effort, the 2021 Ram 1500 is simply no match for the 2021 Ford F-150. If you want to experience the power and capabilities of the F-150 for yourself, come take it for a test drive at Greenwood Ford. Once you see how it feels along these Glasgow, Hopkinsville, Russellville, and Bowling Green, Kentucky, roads, you'll never want to go back.
Schedule a test drive with the 2021 Ford F-150 today!