To help Glasgow, Hopkinsville, Russellville, and Bowling Green, KY, drivers learn all about their vehicle options, the Greenwood Ford team has put together this Ford Escape vs. Nissan Rogue comparison. Let us show you how the 2022 Ford Escape and 2021 Nissan Rogue measure up when placed head-to-head, so you can choose your favorite SUV.
---
Choose an Engine That Suits You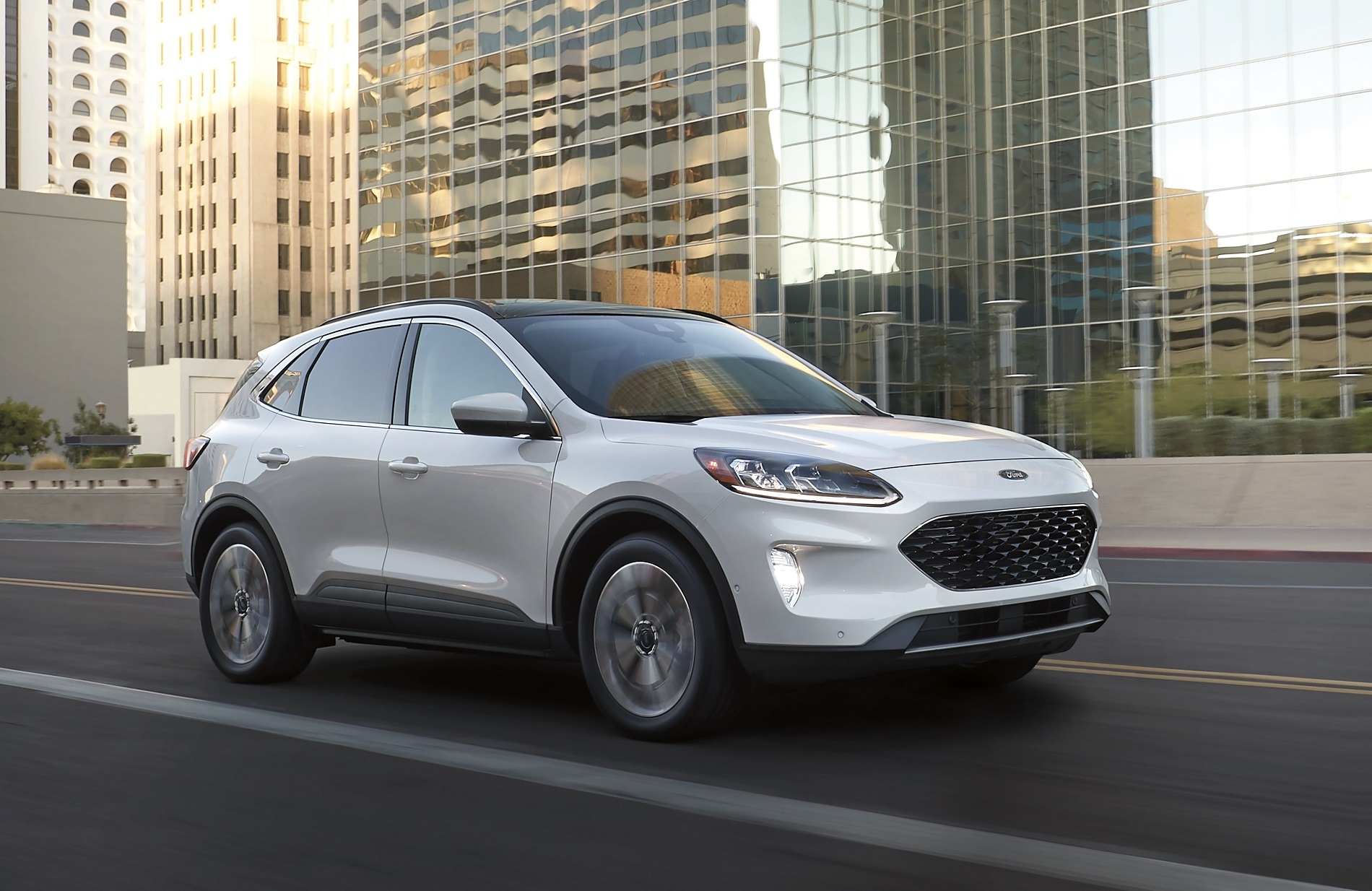 While both the Escape and Rogue are available in several trim levels, you'll find more options with the performance abilities of the Ford since it's available with several engines.
The Nissan Rogue comes standard with a 2.5L 4-cylinder engine. This gives the Rogue a maximum of 181 horsepower and 181 lb-ft of torque. It can also offer EPA-estimated 27 city and 35 highway MPG.
That may seem impressive on its own, but the four engine choices of the Ford Escape have a lot to offer. The standard engine of the Escape is a 1.5L EcoBoost® that reaches up to 181 horsepower and 190 lb-ft of torque. The available 2.0L EcoBoost® engine can crank out 250 horsepower and 280 lb-ft of torque for more kick than you could hope to achieve with the Nissan Rogue.
Plus, the Ford Escape is available with a hybrid and plug-in hybrid engine for enhanced fuel economy. The hybrid engine earned EPA-estimated 44 city and 37 highway MPG, and the plug-in hybrid engine earned EPA-estimated 105 combined MPGe.
---
Advanced Technologies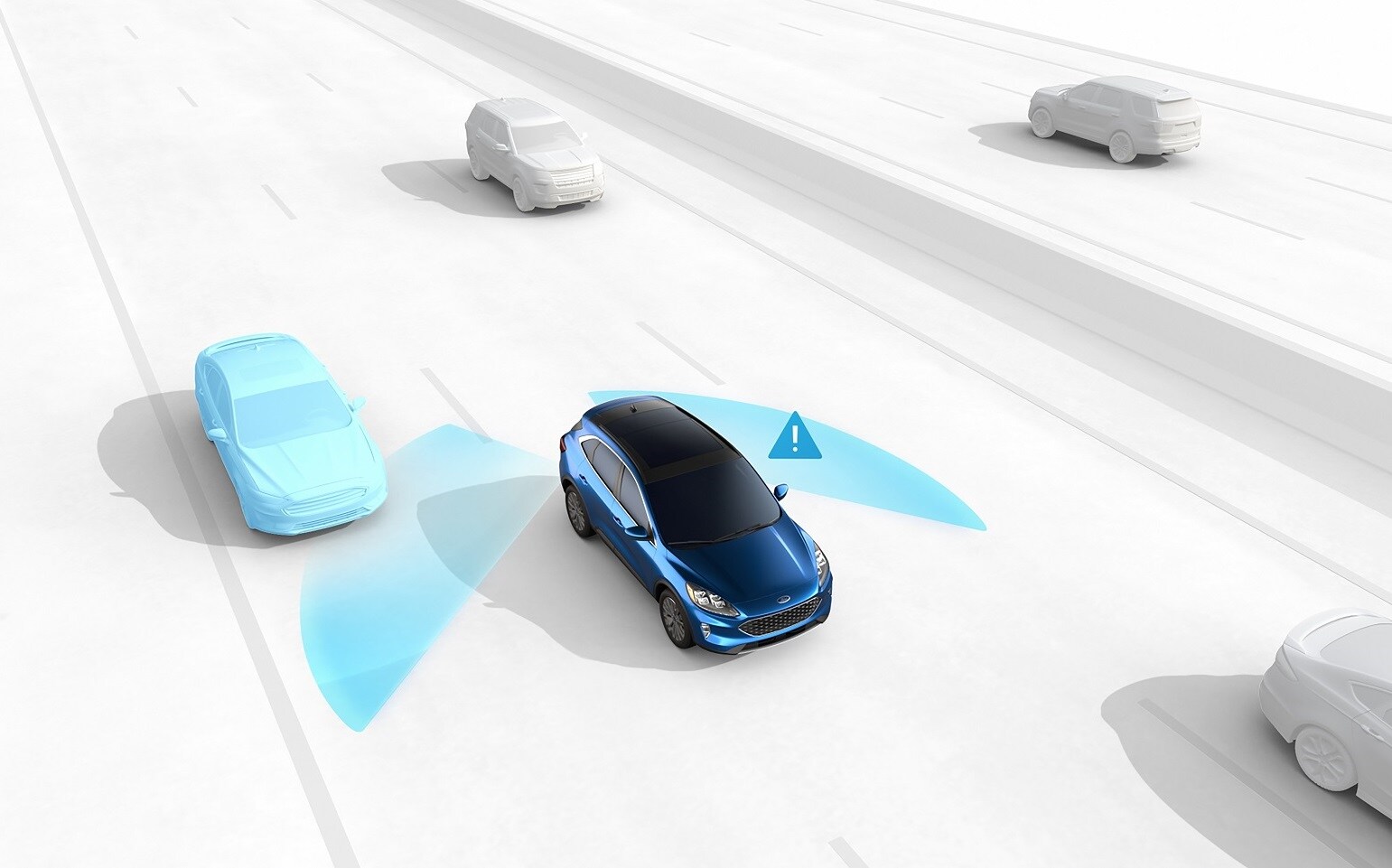 When it comes to safety and driver assistance, both the Escape and Rogue have a lot of technology features included to ensure you feel confident on the road.
From blind-spot monitoring to pre-collision assistance, these SUVs offer a comprehensive suite of safety features that will leave you wanting for nothing. However, the Escape has a little extra to offer in the form of the standard SOS Post-Crash Alert System™.
This system will provide extra support when you need it most, ensuring that you'll get the help you need after a collision. This feature is only offered with the Ford Escape.
---
Enjoy the Ride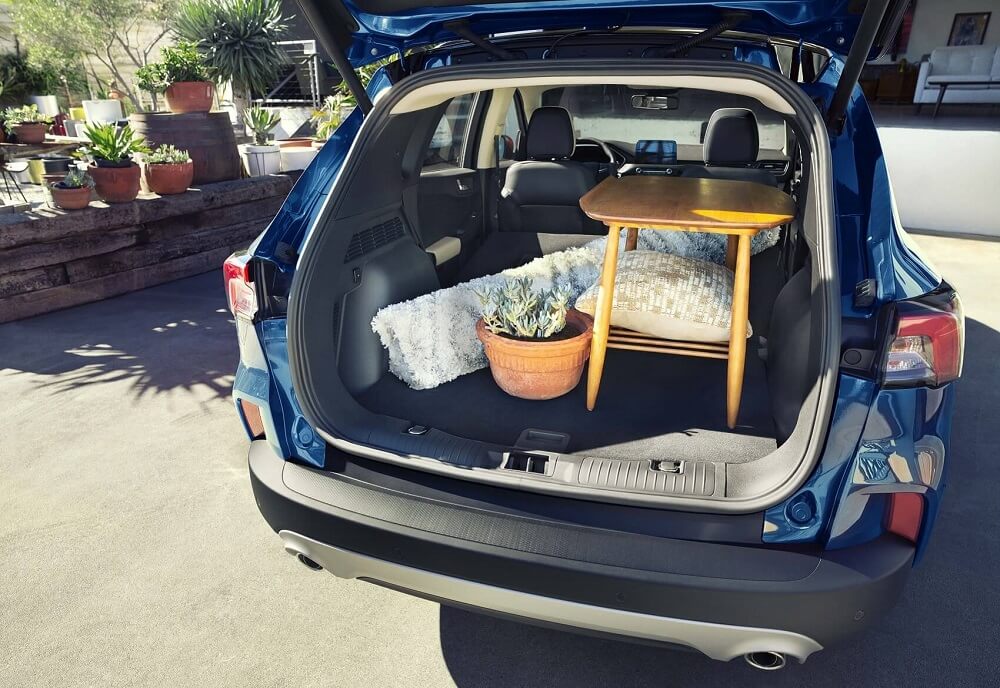 Both vehicles have seating for five passengers, but which has the space you'll need to spread out and really enjoy the ride? When it comes to head room, they have similar measurements.
For instance, the Ford Escape has 39.3 inches of head room in the backseat, where the Nissan Rogue has 39.2 inches. The 2022 Escape offers up to 40.7 inches of leg room in the back, though. This gives riders all the room they need to stretch their legs when on a long road trip.
The Nissan Rogue is a little more cramped, with just 38.5 inches of leg room in the rear. Your tallest friends might not be as comfortable when riding in this SUV.
Behind the rear row, you'll have 37.5 inches of cargo space inside the 2022 Escape. The 2021 Nissan Rogue may have you wanting for more since it has only 36.5 inches of cargo space.
---
Should You Choose the Escape or Rogue?
At the end of the day, we think the 2022 Ford Escape has a little more to offer than the 2021 Nissan Rogue. If you're still unsure, though, you can come visit Greenwood Ford to test drive the Ford Escape and decide for yourself.
Once you see how it feels to drive the Escape around Glasgow, Hopkinsville, Russellville, and Bowling Green, Kentucky, you'll never want the ride to end. Contact us to schedule a test drive today!