Are you looking for a fun, stylish ride that is appealing to anyone in Glasgow, Hopkinsville, Russellville, and Bowling Green, KY? Look no further than the Ford EcoSport and Honda HR-V, two incredible subcompact SUVs that pack a punch.
At Greenwood Ford, we know deciding between these two amazing vehicles can be a tough decision, which is why we set out to compare the two in order to help you figure out which one is right for you!
---
Ford EcoSport vs Honda HR-V: Performance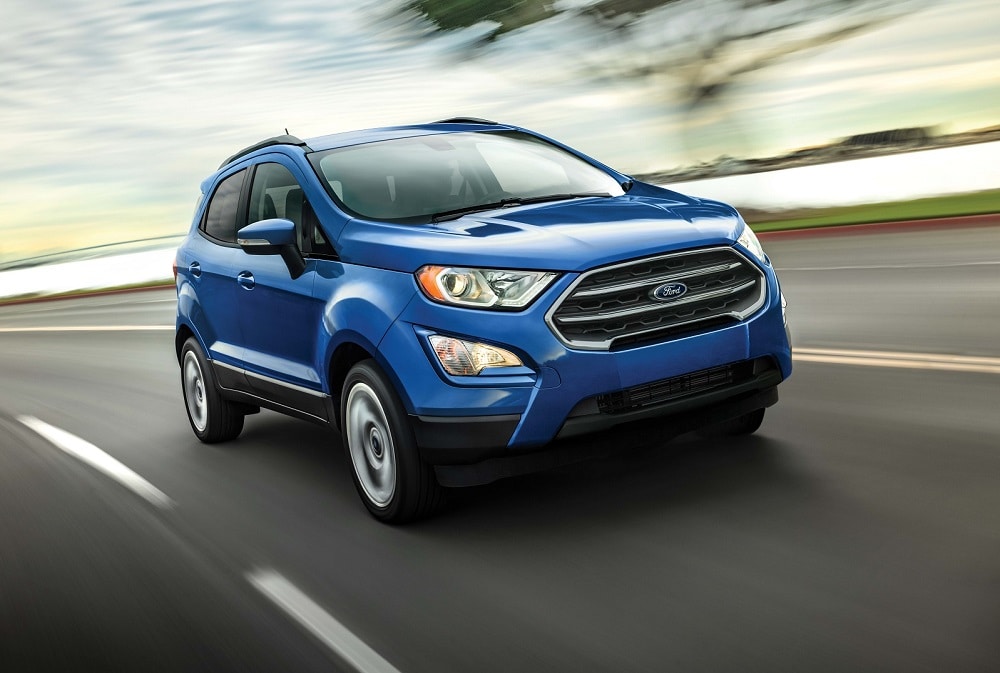 Don't let their sizes fool you-the Ford EcoSport and the Honda HR-V have a lot of power under their hoods. In the Honda, for example, you'll find an inline 4-cylinder engine that can produce up to 141 horsepower and 127 lb-ft of torque. However, the biggest difference here is that the Ford can raise the stakes.
When fully equipped, the Ford EcoSport offers a 2.0L Ti-VCT I-4 engine that produces 166 horsepower and 149 lb-ft of torque. There is also a 1.0L EcoBoost® engine that produces 123 horsepower and 125 lb-ft of torque. So, if you want more power or more engine options, the Ford is the clear winner here.
---
Ford vs Honda: Infotainment Features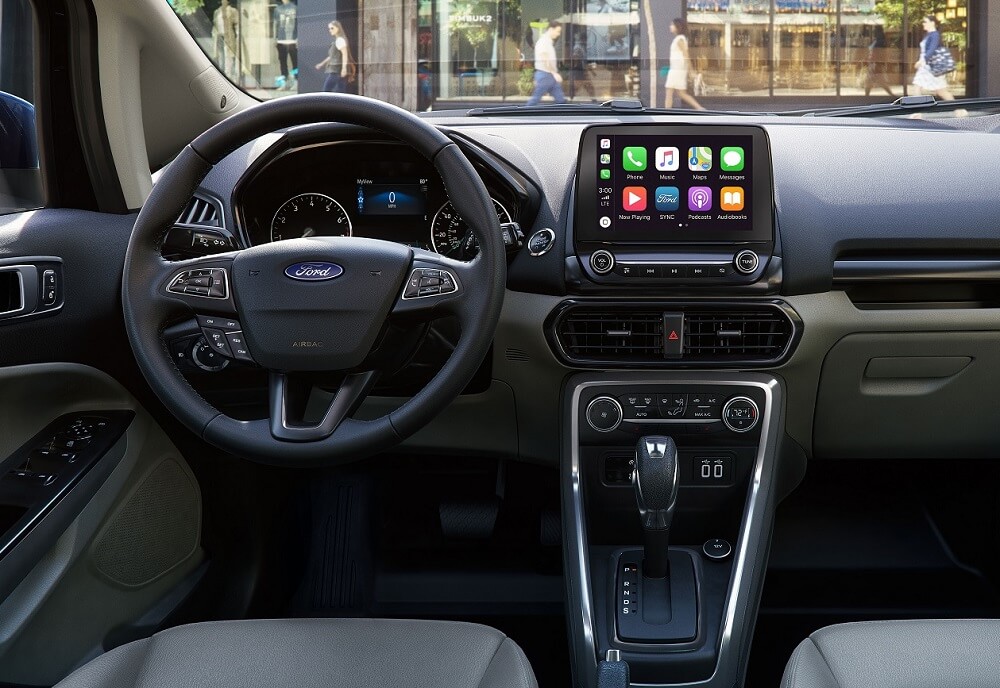 One of the most fun things about driving the Ford EcoSport and the Honda HR-V is the ability to wirelessly connect your phone to the vehicle and unapologetically blast your music. However, the Ford can go the extra mile in terms of infotainment features. For example, the EcoSport offers standard SYNC® technology, which supports wireless Apple CarPlay®, Android Auto™, and even Amazon's Alexa.
The EcoSport, when fully equipped, can also offer an 8-inch infotainment screen that is fully customizable, so you can see the information you want to see in real time. You'll also never have to worry about using valuable data, as you can connect multiple devices at one time to the built-in 4G LTE Wi-Fi hotspot.
By comparison, the Honda doesn't have Apple CarPlay® and Android Auto™ available in its base trim. It doesn't offer technology quite like SYNC® or a Wi-Fi hotspot, and its largest infotainment screen is seven inches. This means that if you want to get the most out of your infotainment system, you'll want to go with the Ford.
---
EcoSport vs HR-V: Safety Features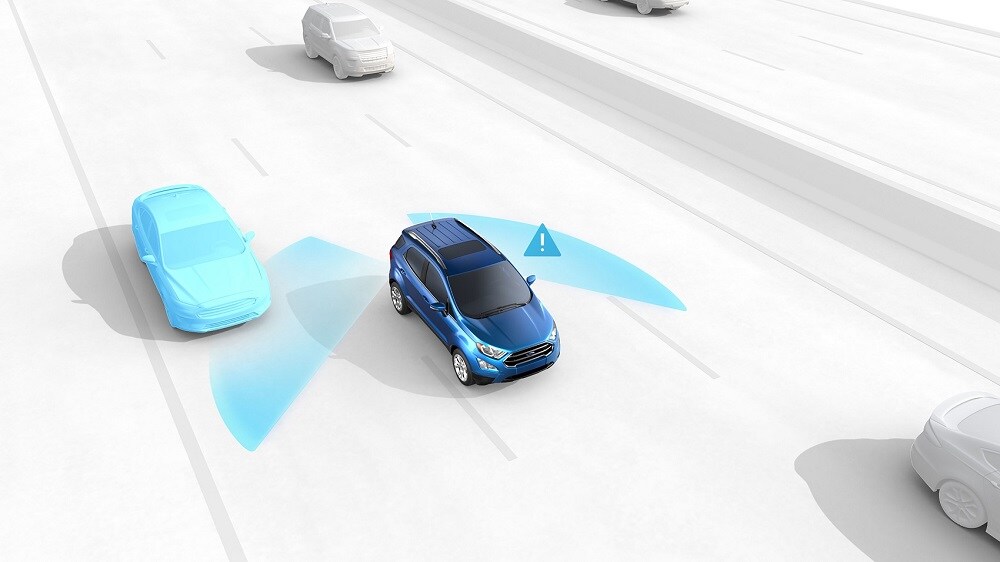 When it comes to staying protected on the road, these vehicles will have your back. They offer many similar safety features, including a rearview camera, Anti-Lock Braking System, Tire Pressure Monitoring System, Brake Assist, and more. That being the case, there are a few features found in the EcoSport that the HR-V can't compete with.
First up is a Blind Spot Information System® with Rear Cross-Traffic Alert, which will show you vehicles approaching your blind spot, and vice versa. This can help you change lanes safely. Can't see an object in your way while you're reversing? A reverse sensing system can assist by sending you beeping alerts when you're approaching something in your way. As you get closer, the beeps will get louder.
Lastly, the Ford offers a voice-activated navigation system that you can link up to your infotainment screen, so you won't have to use your phone as a GPS and potentially use up a lot of your data.
---
Ford EcoSport vs Honda HR-V: Winner
If you're looking at performance, infotainment, and safety features as your determining factors, the Ford EcoSport handily beats out the Honda HR-V. At Greenwood Ford, our goal is to help drivers in the local communities of Glasgow, Hopkinsville, Russellville, and Bowling Green, KY, find their preferred Ford vehicle, which may just be the EcoSport.
If you'd like to learn more about everything this SUV can do for you, or if you want to schedule a test drive, contact us today to get started.