A compact SUV like the 2021 Ford EcoSport and 2021 Chevy Trax is sure to fit right in with your daily Glasgow, Hopkinsville, Russellville, and Bowling Green, KY, commutes. So, when looking for the right vehicle for you and your lifestyle, let us help.
Greenwood Ford put together this 2021 Ford EcoSport vs. Chevy Trax comparison to help you learn all about these vehicles.
---
EcoSport vs Trax: Economical Engine and Powerful Performance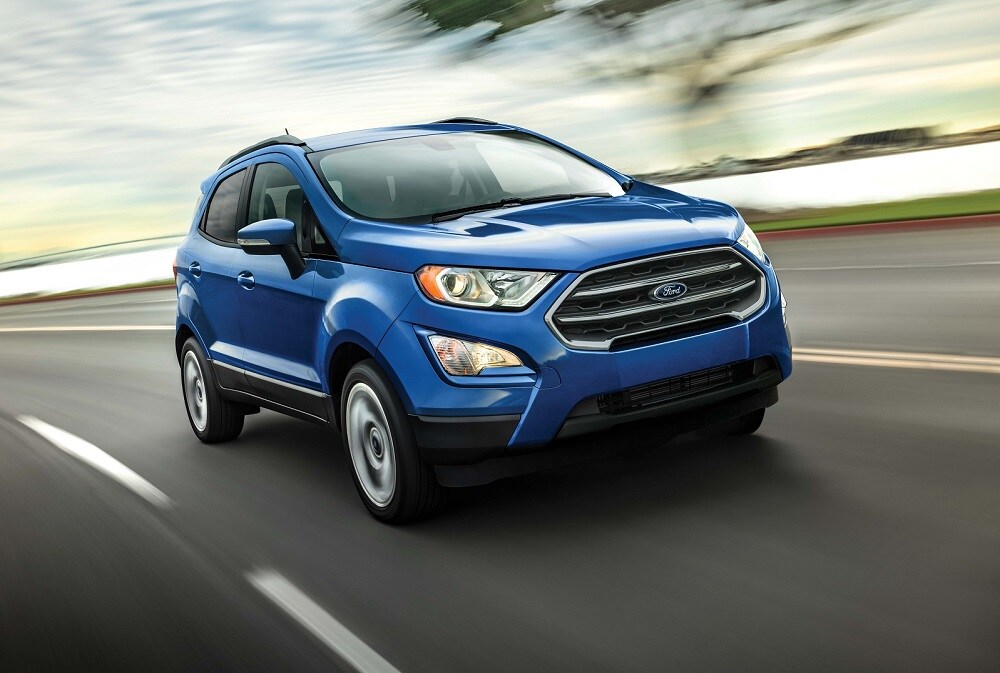 The Ford has two available engines for you to choose from-a 1.0L EcoBoost® 4-cylinder engine and a 2.0L 4-cylinder engine. However, the Trax comes with just one standard engine, the 1.4L Turbo engine. While either vehicle is able to achieve some impressive levels of power, the Ford can offer a little more in a few categories.
The EcoSport earned an EPA-estimated 27 city MPG, while the Trax is just behind with an EPA-estimated 26 city MPG, so the EcoSport could be a more economical choice for city drivers. Additionally, the 2.0L engine of the EcoSport achieves 166 horsepower, while the Trax maxes out at 155 horsepower.
However, they share a few performance features in common, such as the standard front-wheel drivetrain and available 4-wheel drive (4WD) capability. However, the Intelligent 4WD system of the EcoSport comes standard with the 2.0L engine.
---
2021 EcoSport vs 2021 Trax: Comfortable Cabin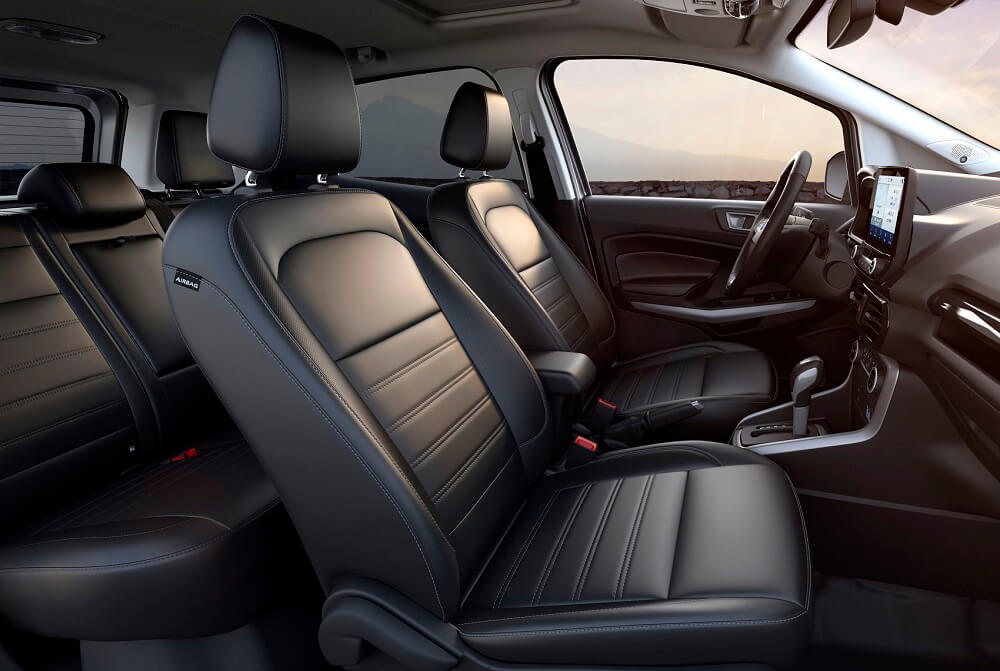 Either SUV will give you seating for up to five passengers. Even though they are compact vehicles, you'll have plenty of room to bring your friends and family along for the ride. Will you have enough room for them to be comfortable as well?
If you and your friends want to be able to stretch your legs without kicking the seat ahead of you, you'll want to be driving the Ford EcoSport.
In the front row of the EcoSport, you'll have a total of 42.9 inches of legroom, with 36.7 inches of legroom available for rear-row passengers. The Trax will feel significantly more cramped with only 40.8 inches of legroom for front-row riders and 35.7 inches of legroom in the rear.
---
Ford EcoSport vs Chevy Trax: Terrific Technology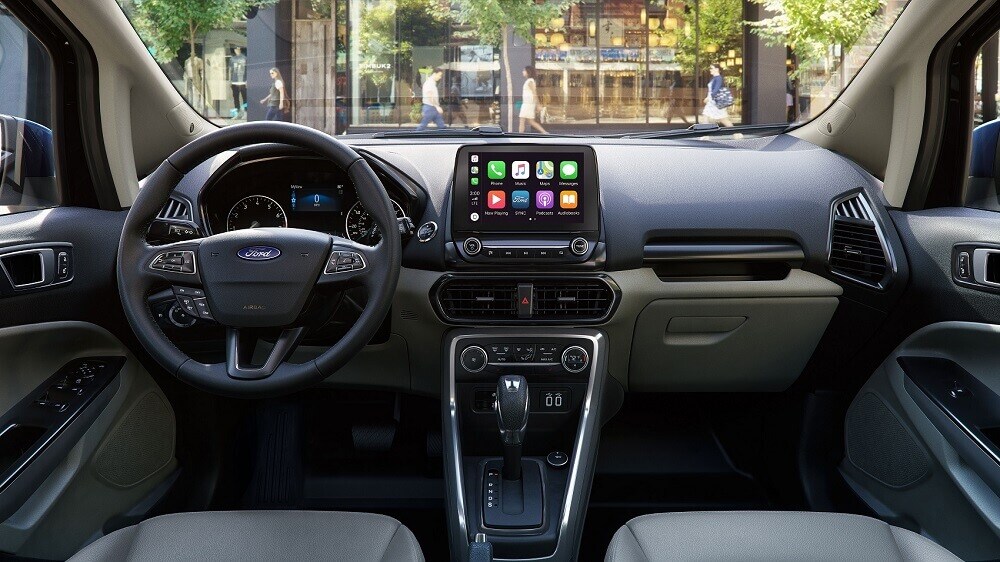 When it comes to technology, you'll have various features available to you to help with everything from entertainment to safety. There are also a lot of similar features across both models, like the 4G LTE Wi-Fi hotspot feature and the standard 6-speaker audio system.
However, there are a few notable differences too. The Ford EcoSport offers an available 10-speaker B&O Sound System to fully immerse you in your favorite tunes. The Chevy Trax, however, will leave you with the 6-speaker system, far behind what you could have in the EcoSport.
---
2021 Ford EcoSport vs 2021 Chevy Trax: Take a Test Drive
When looking for a compact SUV to take out around Glasgow, Hopkinsville, Russellville, and Bowling Green, Kentucky, the Ford EcoSport is the way to go. To experience the power, comfort, and tech of this exceptional vehicle, schedule a test drive with our team.
The 2021 Ford EcoSport is a compact SUV that packs surprises around every corner. So, contact Greenwood Ford to learn more about it today!