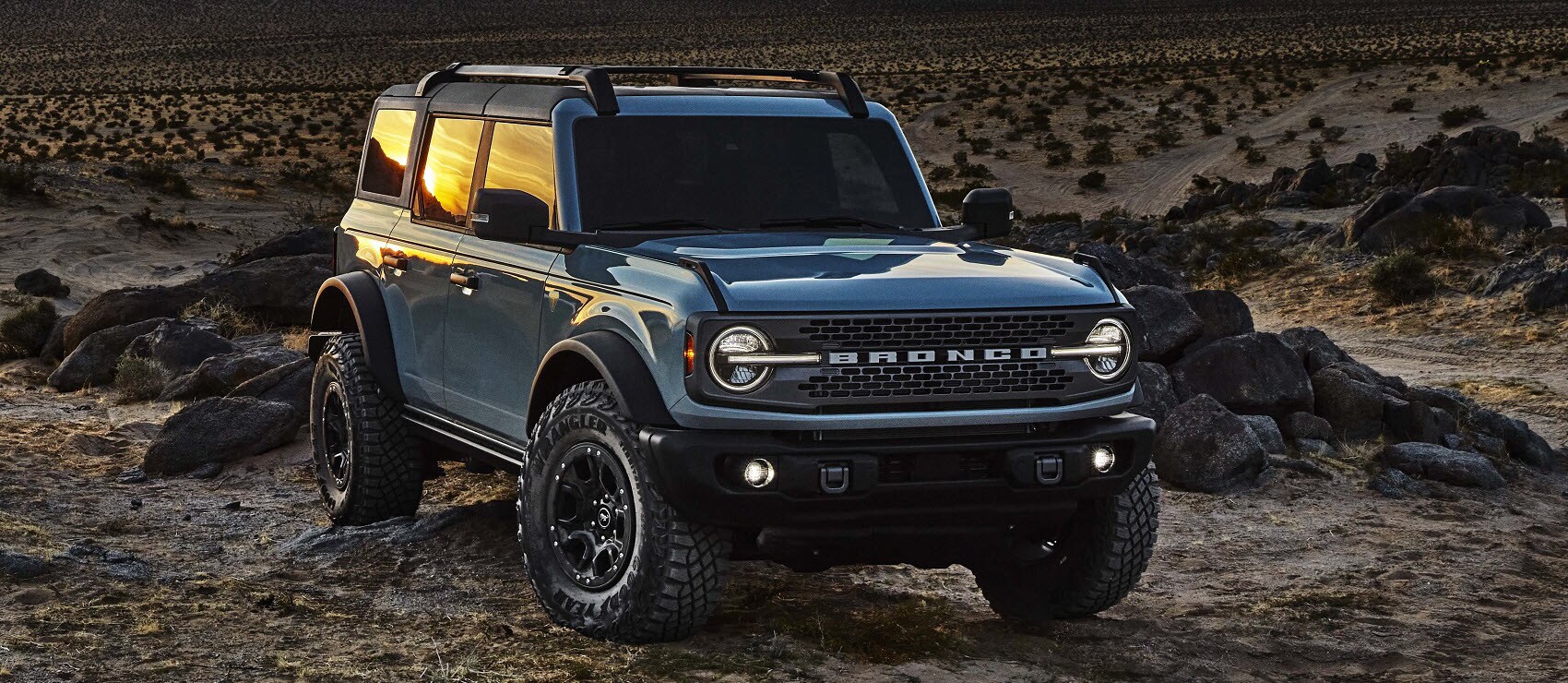 When you're looking to unleash your free spirit, you need an off-road SUV that can get you off the beaten path. While the Jeep Wrangler has been a popular choice in the past, we think you might enjoy driving the 2021 Ford Bronco around Glasgow, Hopkinsville, Russellville, and Bowling Green, KY.
But you don't have to take our word for it. Check out this 2021 Ford Bronco vs. Jeep Wrangler comparison and see what how these SUVs measure up. When you're ready to learn more, Greenwood Ford is here for you!
---
Carving the Way to Adventure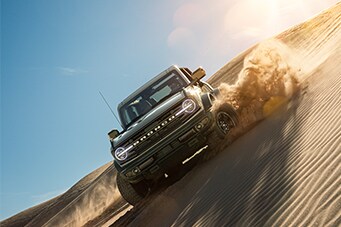 You need an SUV with the power to get you off those boring highways and into an off-road adventure, so let's seen what the Bronco and Wrangler each pack under the hood.
On the base trim of each vehicle, you'll find that the Bronco has a little more to offer. Its standard 2.3L EcoBoost® engine achieves a maximum of 310 lb-ft of torque, where that of the Wrangler can only offer up to 260 lb-ft of torque.
Additionally, the Bronco has slightly smoother shifting abilities than the Wrangler does since it comes with a 7-speed manual transmission. The Wrangler's standard 6-speed manual transmission will feel a little harsher in comparison.
---
Bring Your Gear Along for the Ride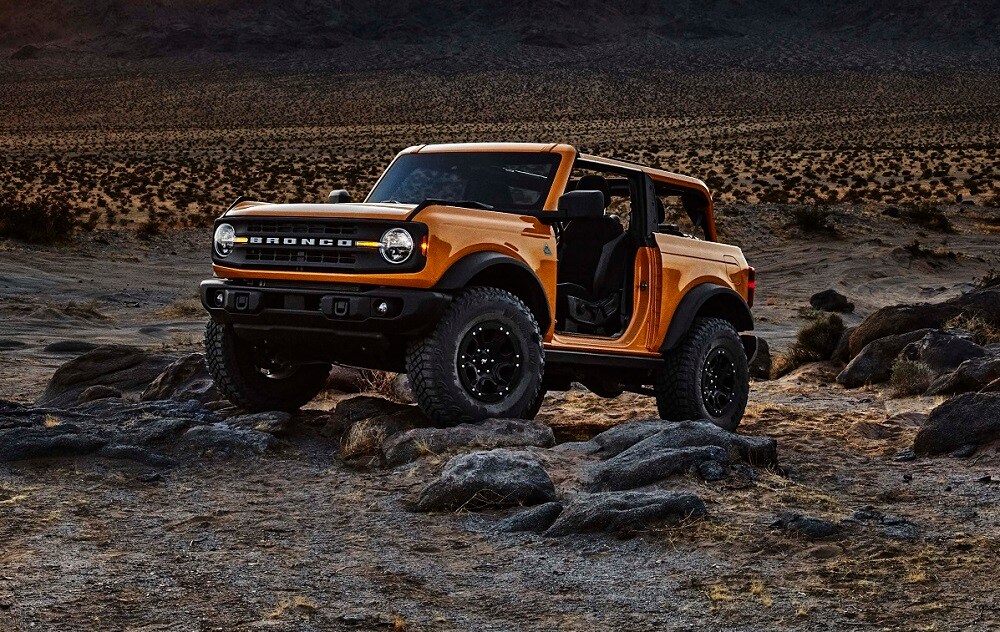 Whether you're bringing climbing gear, bikes, or just some extra snacks, you'll need plenty of cargo room as you head off on your adventure. So, what can these SUVs do for you by way of cargo capacity?
The Ford Bronco easily takes the win in this category. Bronco 4-door models have up to 38.3 cubic feet of space behind the rear row. If you fold the rear row down flat, you'll access up to 83 cubic feet of cargo space.
On the other hand, you'll have just 31.7 cubic feet of cargo space behind the rear row of the Wrangler 4-door. Even when you fold the back seats down, you'll reach just 72.4 cubic feet for your cargo space.
If you choose the Wrangler over the Bronco, you'll likely have to leave some of your gear behind. The Bronco is simply built to accommodate your needs.
---
Seeking Thrills with Friends
With seating for up to five passengers in either SUV, the Bronco and Wrangler are made for you to bring friends along for the ride. However, it's the additional features that each vehicle can bring to the table that might make one a better choice for you.
While you traverse various landscapes, you and your friends can have fun inside the Bronco with the available SYNC® 4 infotainment system. This comes with a massive and easy-to-navigate 12-inch touch screen display and wireless Apple CarPlay® and Android Auto™ connection.
The Wrangler simply can't compare with its largest available 8.4-inch touchscreen infotainment system. While the Jeep is also available with Apple CarPlay® and Android Auto™, it doesn't come with wireless capabilities.
---
Your Adventure Ready SUV
When looking for an off-road SUV to take on your Glasgow, Hopkinsville, Russellville, and Bowling Green, Kentucky, adventures, the 2021 Ford Bronco is simply the way to go.
If you want to learn more about this vehicle, come check it out in person and take it for a test drive at Greenwood Ford.