For over 44 years, Ford's F-Series has been one of the most popular pickup truck lineups around. Recently, it added the Lightning, an all-new, all-electric truck that offers a new and exciting driving experience. If you like electric cars, you're going to love the Lightning.
Want to learn more? Greenwood Ford is here to preview this great new truck for drivers in Glasgow, Hopkinsville, Russellville, and Bowling Green, KY.
---
What Is the Performance of the Lightning Like?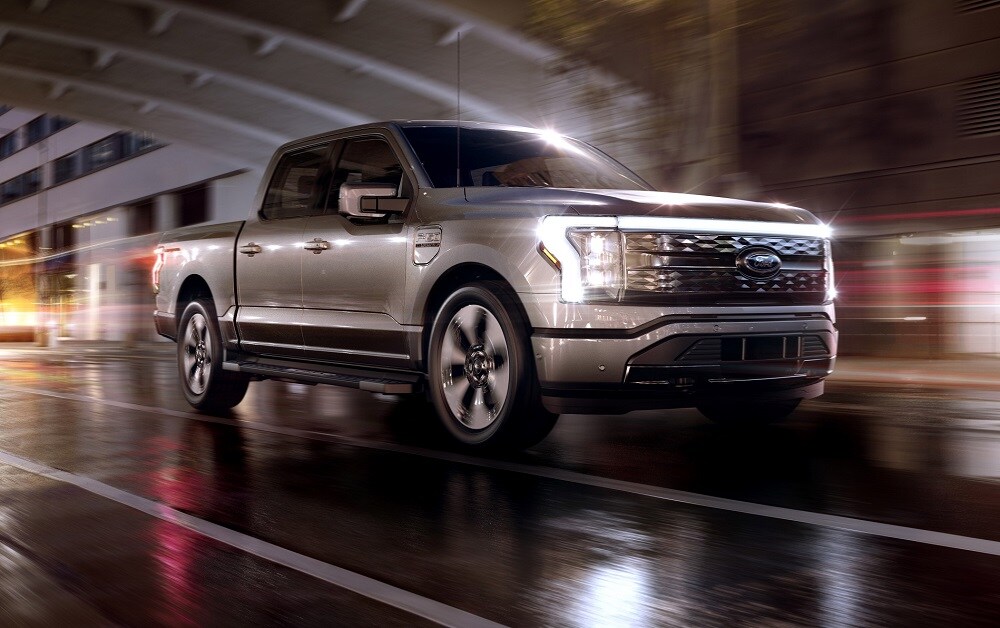 If you're new to electric cars, you might be wondering if there are any major differences in performance. Thankfully, the Ford F-150 Lightning stacks up with its traditional gas compatriots. This amazing truck can offer a maximum towing capacity of 10,000 pounds and a maximum payload of 2,000 pounds when properly equipped.
Like you'd find in a traditional Ford F-150, the Lightning offers multiple drive modes to make your trips and adventures seamless, regardless of the terrain. Modes featured are Normal, Sport, Tow/Haul, and Off-Road. Each mode will appear on the 12-inch digital instrument cluster in the truck, which sees a custom display for each mode.
If you wondered how powerful an electric vehicle is in terms of horsepower and torque, the Lightning will exceed your expectations. When equipped with an extended-range battery, this truck can produce up to 563 horsepower and an astounding 775 lb-ft of torque. With this battery, it can accelerate faster than any F-150 before it.
---
Advanced and Intelligent Power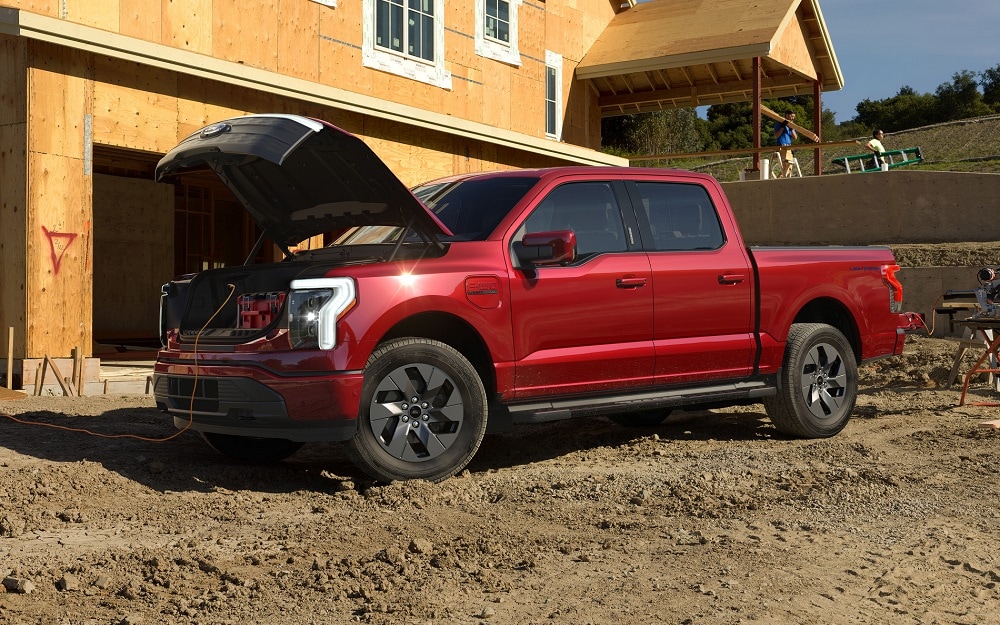 The Ford F-150 Lightning is more than just a powerful electric truck. It can also act as a generator of sorts. With the available Ford Intelligent Backup Power, your truck can actually power your home if a storm knocks the power out. When it's plugged in at home, you can use the truck to automatically or manually power your home.
Depending on how the power is distributed, your home can be powered by the truck for up to 10 days.
Speaking of being plugged in, you'll never have to worry about finding a spot to charge the truck, especially if you're not home. The extended-range battery in the Lightning comes with an 80-amp Ford Charge Station Pro, which will allow the Lightning to fully charge overnight. It also comes with a Ford Mobile Charger, which you can use to charge the truck from traditional 120-volt or 240-volt outlets.
---
Outstanding Mile Range

Being that the Ford F-150 Lightning is an all-electric truck, it doesn't use gas. Instead, it runs off a battery that has a mileage limit, almost like a tank of fuel has a mileage limit. The Lightning gets an EPA-estimated range of 230 miles with the standard-range battery. With the available extended-range battery, the Lightning can get up to an EPA-estimated range of 300 miles.
---
Test Drive the 2022 Ford F-150 Lightning Today
If this review of the 2022 Ford F-150 Lightning sparks your interest, it's time to experience it in person by taking it out for a test drive in Glasgow, Hopkinsville, Russellville, and Bowling Green, Kentucky. At Greenwood Ford, we're ready to go on this journey with you, so give us a call, go online, or visit our dealership to take a test drive.